SOLD Antique European German or Scandinavian 17th century Thirty Years War Period Musket-Fork/Rest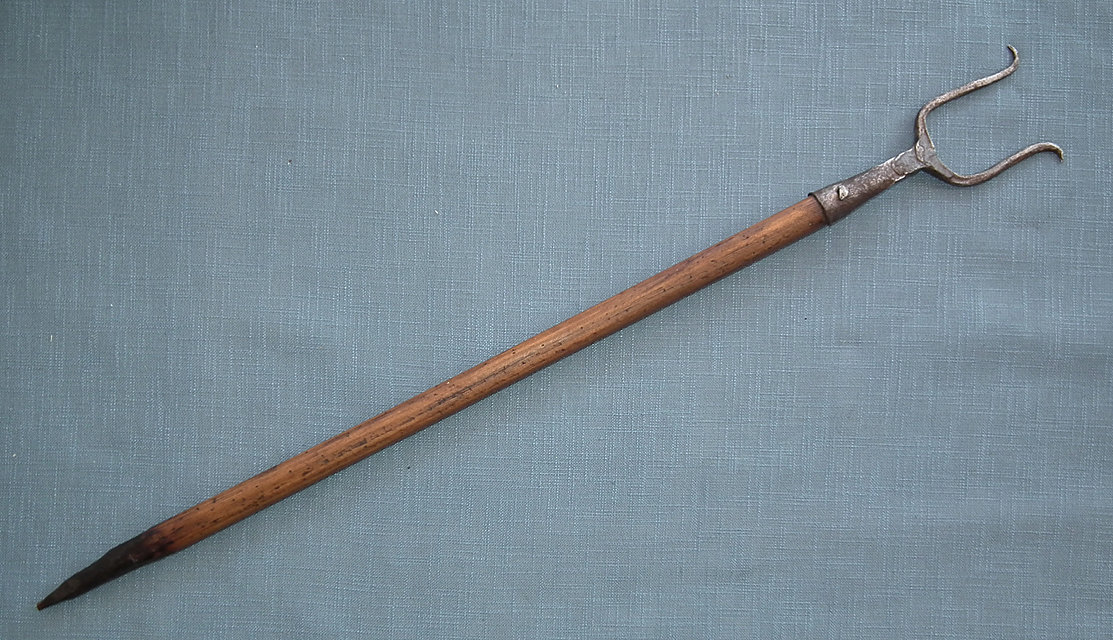 SOLD Rare Antique, European, possibly German or Scandinavian,17th century. Thirty Years War Period, Musket-Fork/Rest composed of U-shaped Wrought Iron rest with its integral conical socket, secured with a pin to the wood shaft.

This type of Musket-Rest was used to support the heavy MUSKETEER'S matchlock musket, and served as a weapon in close Hand-to-hand combat.

CONDITION: Steel surfaces slightly pitted with the expected signs of use/wear, the metal surface and the wood, cleaned of rust and patina, the iron shoe from the bottom of the shaft missing.

MEASUREMENTS:
Overall length: 94 cm (37 inches).
Length of the iron head: 21.8 (8.58 inches).

REFERENCES: European Weapons and Warfare 1618- 1648 by Eduard Wagner. Page 87. Please see the picture attached to the listing.

The buyer will be provided with a copy of the pages from the mentioned references, together with a certificate of authenticity.