SOLD Antique Crucifix Cross Ebony & Silver 18th Century Netherlands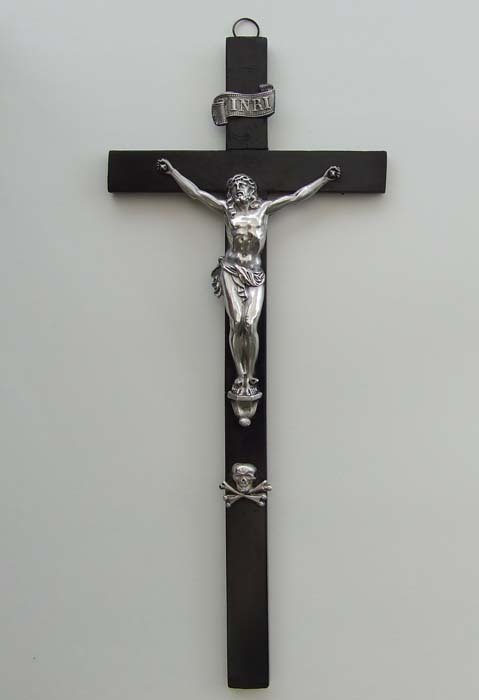 SOLD Antique, Superb Quality, 18th century, Netherlands, Crucifix Cross. A finely modelled silver Corpus Christi mounted on a black ebony cross.
The head with long, curly hair is inclined to the right surmounted by a silver plaque inscribed with INRI monogram, the torso draped with a flowing perizonium about the waist. The hands and uncrossed feet are pierced and nailed to the cross by sterling silver nails with faced heads. With silver Memento Mori, Skull and Crossbones scull below.
CONDITION: Age and usage is showing. A minor vertical age crack in the ebony wood with old repair below an INRI plaque and minor chip in the corner of the vertical arm. However, the cross is in good condition considering that its age to be of 200 years.
HEIGHT: 27. 2 cm (10.71 inches)