SOLD Antique Chinese Qing Dynasty Peking Glass Scholar Brush Washer - Water Pot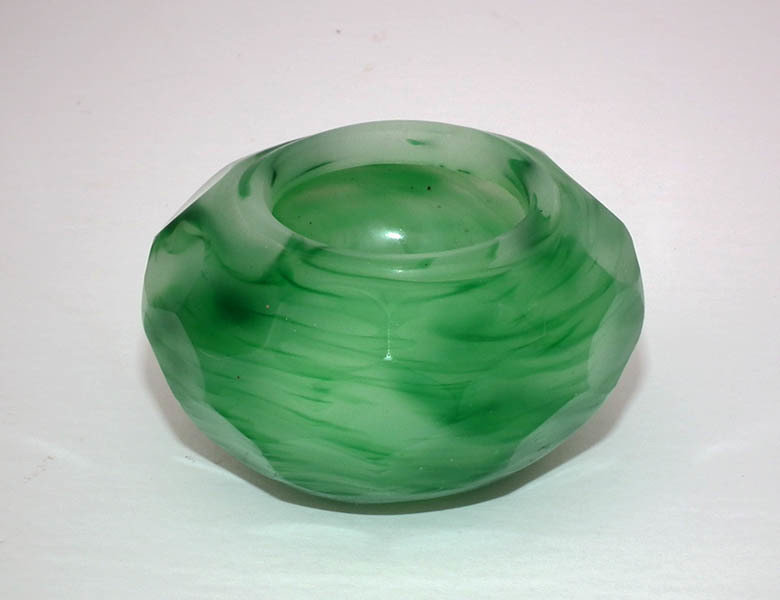 SOLD Antique 19th century Chinese Qing Dynasty Peking glass Scholar Brush Washer - Water Pot of squat-ovoid form with different shades of apple green marbling imitating rippled jade stone veins. The exterior is cut off in three rows of the facets. Has a pronounced circular mouth rim.
The water coupe is often part of the group of calligraphic objects found on a scholar's desk.

This type of Peking glass imitating jade are the most rare of objects made of Peking glass and are usually very small beads or jewellery. This size and quality of Peking glass objects are rarely seen.

DIMENSIONS (approximate): 6cm x 3.8 cm (2.36 inches x 1.5 inches)
CONDITION: In good condition, no chips, cracks, or repairs.