SOLD Antique Chinese 19th Century Qing Dynasty Large Porcelain Oxblood Sang de Boeuf Glaze Vase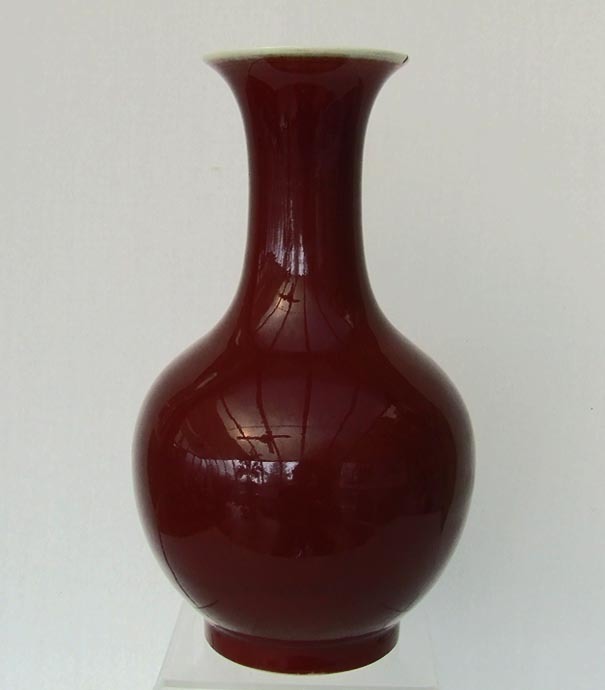 SOLD Authentic antique Chinese 19th century Qing Dynasty large porcelain bottle form vase of a globular form with a trumpet neck. The exterior and the interior of the neck is covered in a deep rich red streaked monochrome Oxblood Sang de Boeuf glaze with deep red burgundy tones. The deeper interior of the vase is covered in a white glaze. The base is covered with a white crackle glaze with a pinkish tone discoloration, enclosed by an unglazed rim with hand carved finish.

DIMENSIONS
Height: 33.5 cm (15 3/8 in)


Width: 20 cm (8 1/2 in)

WEIGHT: 2813 kg (6 Pounds)

CONDITION: The vase is in good condition, considering its age is more than 100 years, except for few repaired clean breaks and a minor chip on the neck rim.