SOLD Antique Armorial Silver Spoon with Polish – Lithuanian Coat Of Arms Poland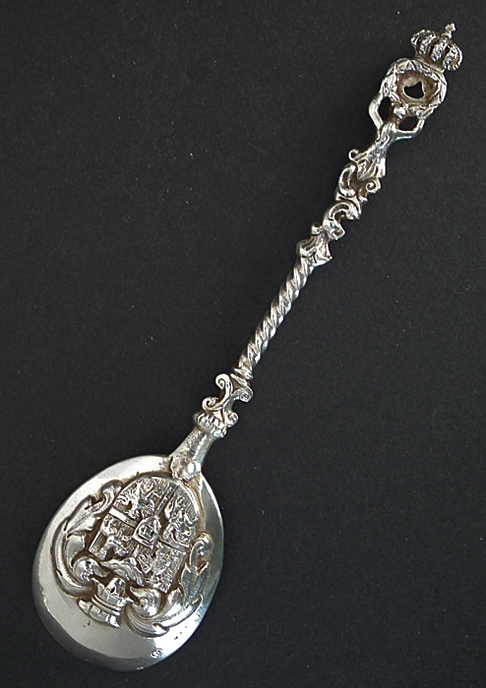 SOLD Authentic 19th century antique solid Silver spoon, with Polish–Lithuanian Commonwealth coat of arms.

Details: An ovoid deep bowl, with elaborated stem surmounted on the top by a finial depicting the bust of a woman in classical style which represents allegorically Poland holding the crown of Poland backed by Laurel wreath.

The back of the spoon bowl is finely hand chiseled in low relief and engraved with heraldic Polish–Lithuanian Commonwealth coat of arms with the Polish eagle and Lithuanian Pahonia, on opposite sides.

The quality of this work is better than the quality encountered on jewelry. The craftsmanship of such a spoon by the artisan goldsmith makes this spoon a superb work of art, where the crafting of the spoon was time-consuming and a very expensive undertaking.

The bowl of the spoon is stamped with a two illegible silver hallmarks.

MEASUREMENTS
Overall length of the spoon: 16.3 cm (6.42 inches)

WEIGHT: 41 grams (1.45 ounces)