SOLD Antique Armenian Silver Filigree Small Tray 19th Century Turkish Ottoman Empire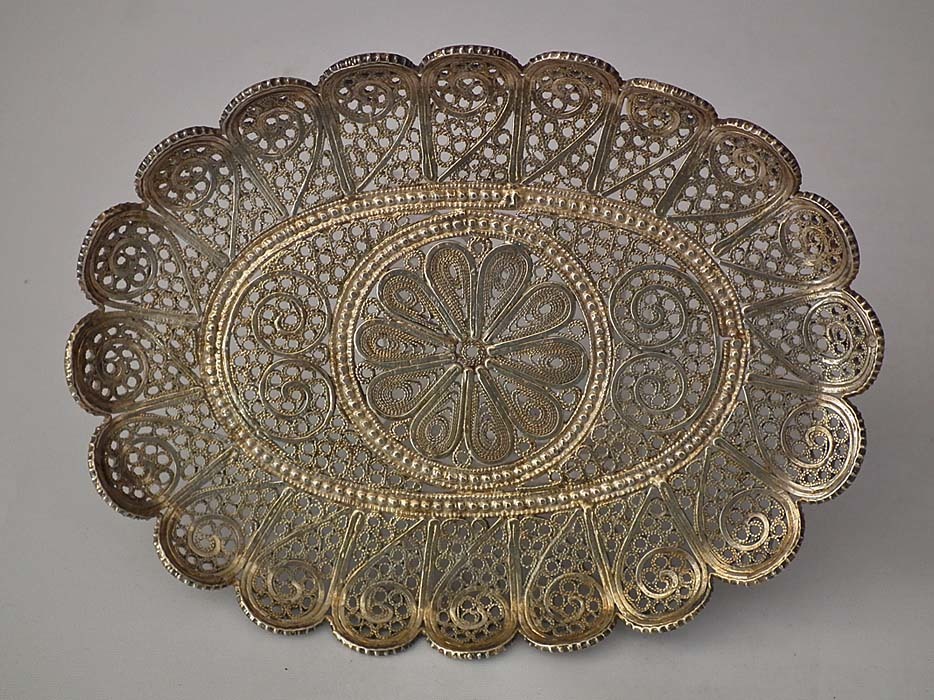 SOLD Antique late 19th century- early 20th century, Turkish Ottoman Aleppo ,Armenian silver filigree small tray or candy dish of oval form on a short ring foot, center decorated with design of rosette surrounded by meandering vine with radiating petals rising to the rim with scalloped border.
One petal stamped on the border with small round silver hallmarks.
REFERENCES: Avery similar Armenian silver filigree object is published in the book Page 77 .No 64. Please see the picture attached to the listing.
The buyer will be provided with a copy of the pages from the mentioned references, together with a certificate of authenticity.
MEASUREMENTS: Overall length: 11.5 cm (4 1/2 in).
CONDITION: In very good condition considering its age; no dents, no repairs, and no restorations.
WEIGHT: 87 grams. (3.07 ounces).