SOLD Antique Arabian Islamic Syrian Arab dagger Arabic Jambiya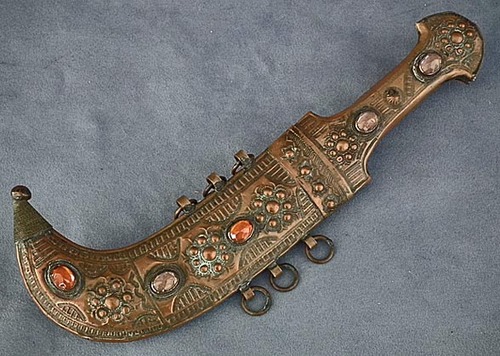 SOLD Antique 19th century copper mounted Arabian Islamic Syrian dagger Jambiya.
Details: A copper grip and scabbard with wood insert, decorated with repousse, and set with five faceted cut oval jewels in silver settings, fitted with a belt loop for suspension. A characteristic double edged sturdy steel blade with median ridge.
CONDITION: In good condition overall, with minor wear.
MEASUREMENTS: Overall length in the scabbard: 31.8 cm (12 1/2 in).