SOLD Antique 19th century US Army NCO (Noncommissioned Officers) Civil War sword Model 1840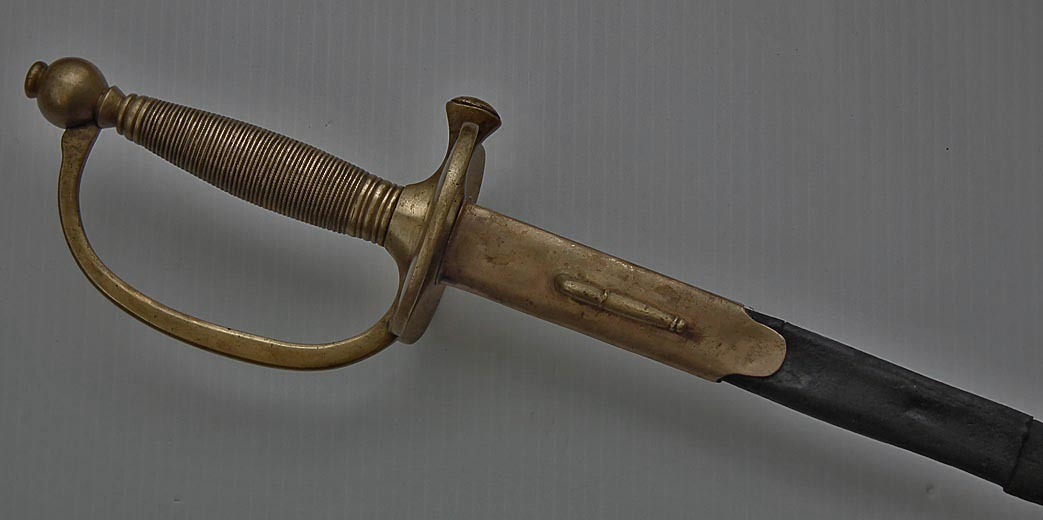 SOLD Authentic, Antique 19th century, US army, NCO (Noncommissioned Officers) sword, Model 1840 used throughout the Civil War.
Solid Brass regulation hilt, simulated cord wrapped grip with bulbous pommel and double clamshell hand guard with "D" shaped knucklebow. Unmarked sturdy, straight single edged blade with a full – length fuller. Complete with its leather scabbard with brass mountings.
No makers' marks and no other markings at all.
CONDITION: Showing the age and usage, blade with dark oxidization, the leather of the scabbard dry and hard as stone, broken on the upper part and with a crack near the locket, brass mountings with minor dents.
MEASUREMENTS: Overall length of the sword sheathed in the scabbard: 100.3 cm (39 1/2 in). Overall length without the scabbard: 99 cm (39 in). Length of the blade: 82.5 cm (32 1/2 in).