SOLD Antique 19th century Turkish Ottoman Islamic Copper Ewer Ibrik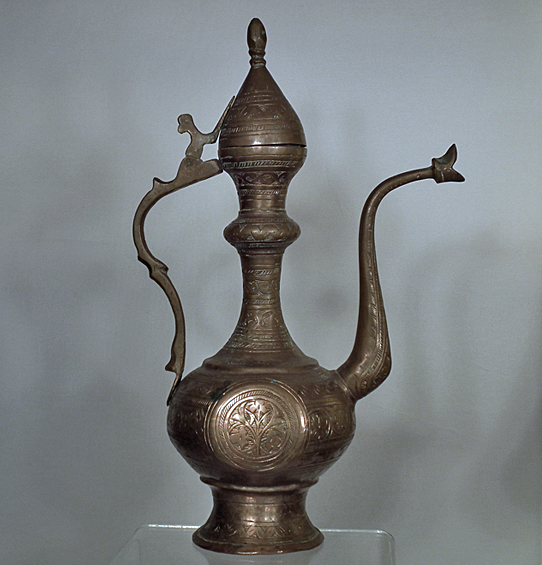 SOLD Antique,19th century, Islamic, Turkish Ottoman copper ewer with flattened, bulbous - shaped body mounted on a flared foot, rising to a slender neck, with hinged, domed cover, adorned by perching bird and surmounted by a finial, with a double scroll handle, tapering curved spout, with a stylized dragon-head mouth. The entire surface of the coffee pot is densely chased with palmettes and floral motifs among bands of incised zigzag pattern. The flattened center adorned with circular medallions.
Condition: The Ewer is in good condition considering its age.
Height: 30 cm (11 3/4 in).