SOLD Antique 19th century Leather Shot Powder Pouch flask by G & J W Hawksley Sheffield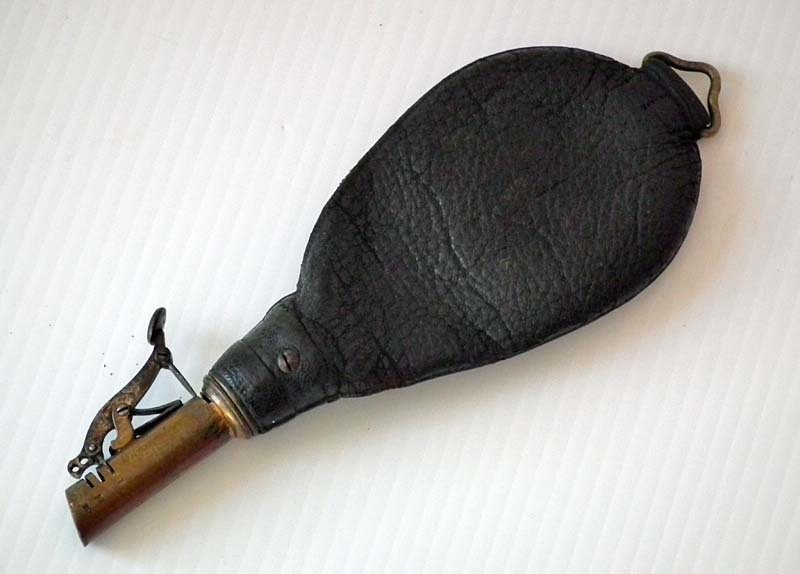 SOLD Antique, 19th century, Shot Powder Pouch – flask by G & J W Hawksley, Sheffield, of bag-shaped black leather body with brass dispenser and steel spring thumb lever, and fitted on the bottom with a brass suspension loop.
CONDITION: Pouch in good condition considering its age, leather is still flexible, showing the age and usage, no splits or separations, slightly worn around the edges. The spring is in full working order.
MEASUREMENTS: Overall length: 23.5 cm (9 1/84in).