SOLD Antique 19th century Islamic Somali Sword Billao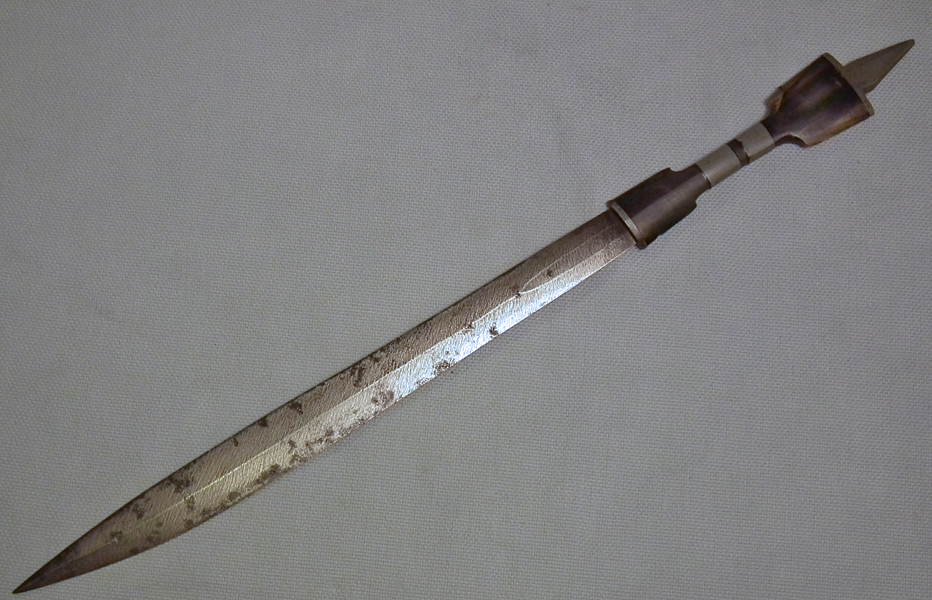 Antique, 19th century, Islamic Somali short sword, Billao. Well made, double – edged, leaf shape steel blade with medial ridge and beveled ricasso. The horn hilt of characteristic form, interrupted on the middle section by two pewter ferrules, and surmounted by shaped pewter pommel.
CONDITION: In good condition considering its age, showing the age and usage, some slight pitting to the blade, otherwise in good condition.
MEASUREMENTS: Overall length: 60.5 cm (23 3/4 in).