SOLD Antique 19th century French Napoleonic Senior Officers' Cavalry Sword AN XI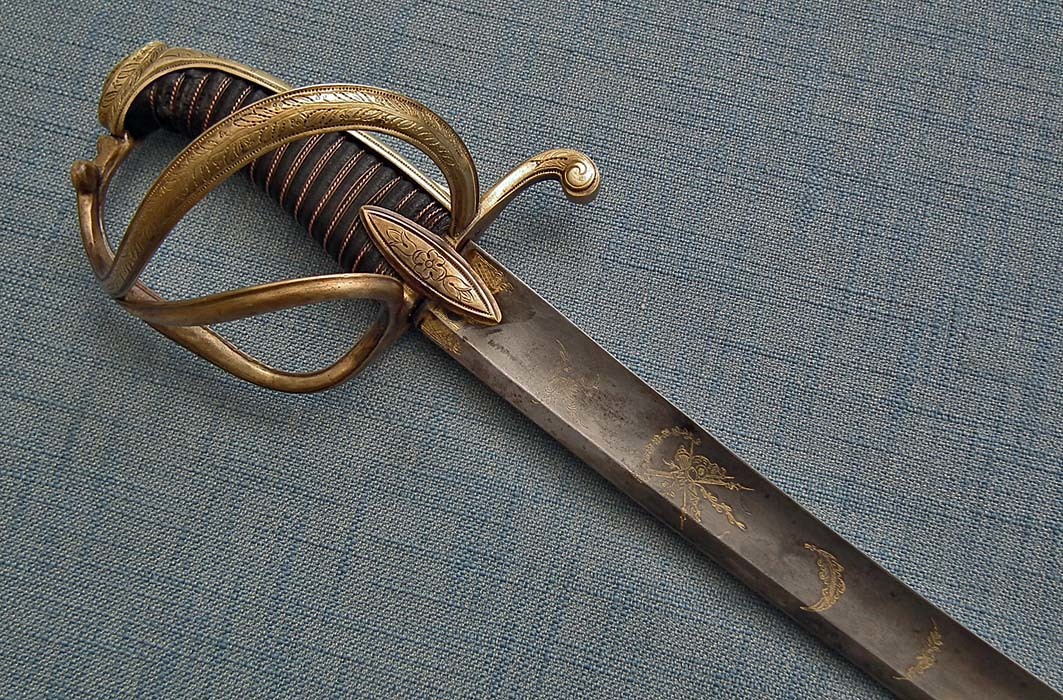 SOLD Superb quality antique early 19th century French Napoleonic light cavalry Senior officers' sword, pattern AN XI, 1802-3. Brass triple-bar hilt with pair of elliptical langets, quillon, knuckle-guard, and the back-strap cast and chased in low relief with foliage. Retaining its original black leather covered ribbed wooden grip bound with fine triple copper wire.
A massive slightly curved single edged blade cut with a broad, full-length fuller and engraved with gold inlaid martial trophies and foliage.



CONDITION: The sword is in good condition, considering its age to be over 200 years old with signs of age and usage, minor combat notches on the edge of the blade.

MEASUREMENTS
Overall length: 99 cm (39 inches).
Length of the blade: 85.5 cm (33.66 inches)
Width of the blade at the widest point: 3.4 cm (1.34 inches)


REFERENCES:
1.Napoléon Et Ses Soldats, tome 2: De Wagram à Waterloo, 1809-1815 by Paul Willing.Page:31
2. La collection Raoul et Jean Brunon by Vincent Bourgeot. Page 241. No4


We will also provide the buyer with photocopies of the pages from the mentioned references together with a certificate of authenticity.