SOLD Antique 19th Century Chinese or Tibetan Knife Dagger Lothi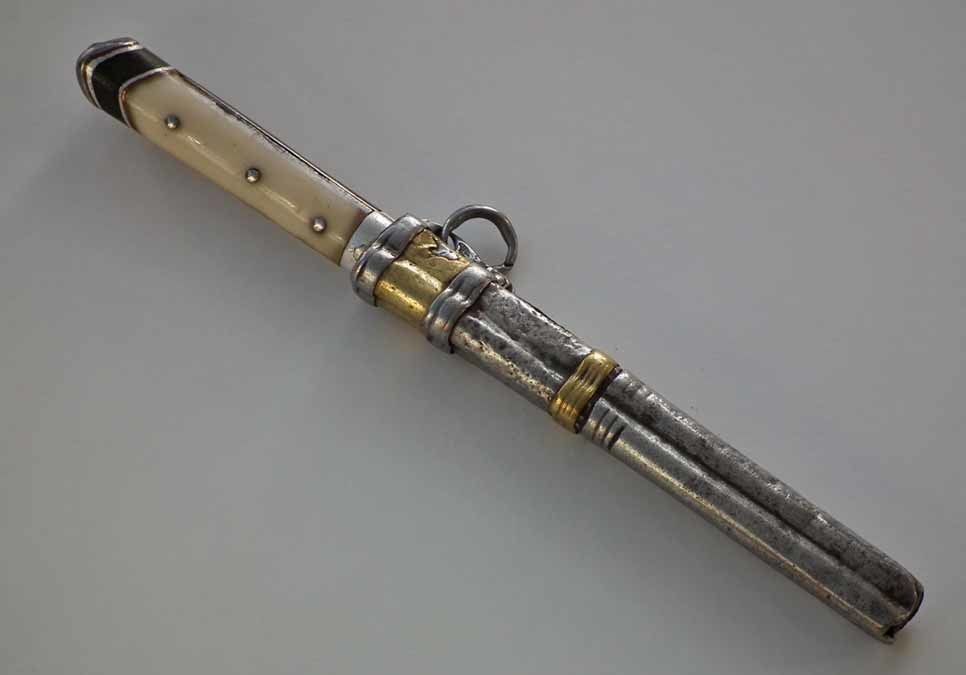 SOLD A very well crafted antique, 19th century, Sino Tibetan knife –dagger, Lothi, with a sharp, sturdy, hand forged steel blade, cut on one side with a full length narrow fuller, and on the other side with a wide shallow fuller. The hilt is composed of buffalo horn and bone grips, scales adorned with a black horn chevron bordered by copper and white metal straps, surmounted by an iron pommel. In its original hand forged iron scabbard, with wooden lining, the exterior with suspension mounts with two brass bands.
Comparable knifes were popular with the equestrian cultures of North China, Tibet, and Mongolia.
CONDITION: In good condition considering its age and usage, which show the wear from decades of use.
MEASUREMENTS: Overall length of the knife, sheathed in the scabbard: 26.3 cm (10.35 inches).