SOLD Antique 19th Century, Yemen Islamic Yemeni Arab Dagger Khanjar Jambiya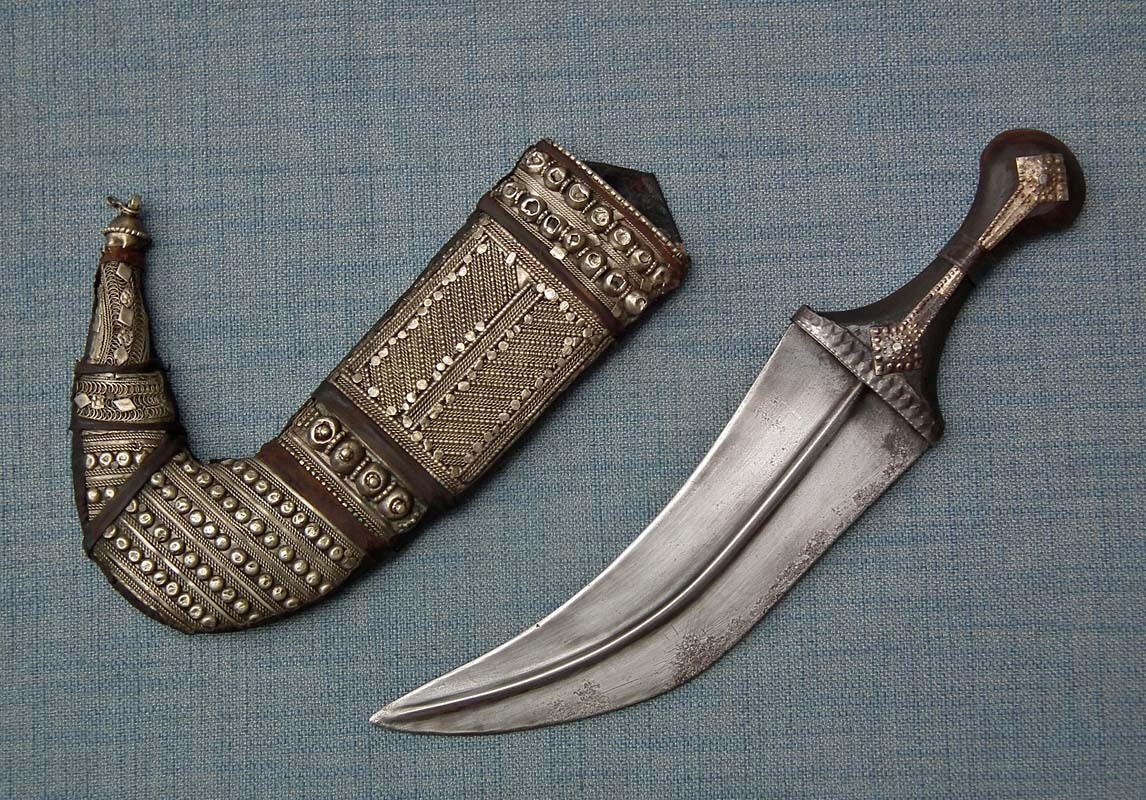 SOLD Authentic Antique late 19th century, Yemen Islamic Yemeni Arab dagger, Khanjar Jambiya with silver decorated scabbard. A broad, slightly curved, double - edged blade formed with pronounced medial ridge on each side, the shaped horn hilt is bounded with embossed iron straps.
A leather covered wooden scabbard, the exterior roofed in silver decorated throughout with filigree and beadwork.

MEASUREMENTS:
Overall length with the scabbard: 32 cm (12.6 inches)
Overall length with the scabbard: 30.5 (12.01 inches)
Length of the blade: 19.8 cm (7.8 inches)
Width of the blade at the widest point: 6 cm (2.36 inches)