SOLD Antique 18th century Gold Gilt Silver Arab Dagger Islamic Arabic Jambiya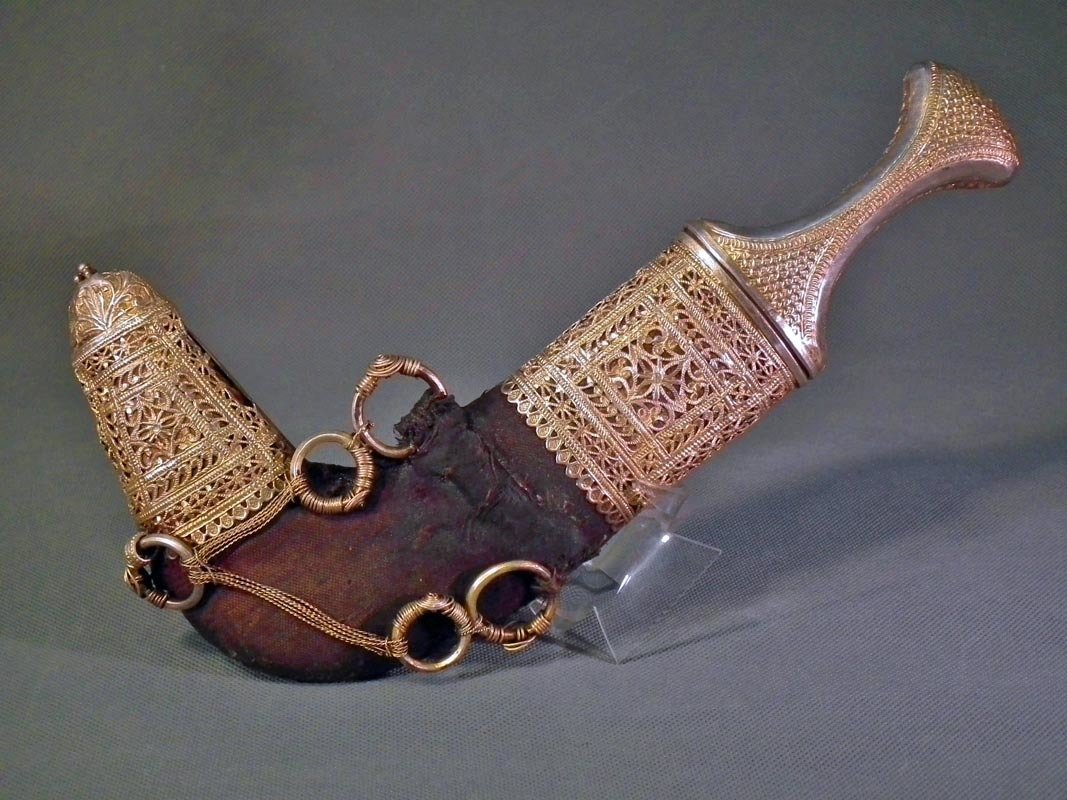 SOLD A very rare Antique 18th - early 19th century superb quality Arab Dagger Jambiya, mounted in gold gilt silver with a curved double-edged steel blade, formed with a medial ridge, a silver hilt of very finely chiseled fish-scale pattern and foliage, a wooden scabbard covered in fabric with large silver mounts, decorated in very fine pierced and chiseled scrolling tendrils, and fitted with belt loops for suspension.

Overall length with the scabbard: 28 cm (11.02 inches)
Overall length without of the scabbard: 26.5 cm (10.43 inches)

Condition: The Jambiya is in good condition and shape considering its age, with signs of age and usage patina, the fabric is worn, the silver chape is damaged.

This is a very rare type of Jambiya with very unusual silverwork, normally not seen on Arab Jambiyas, so rare that such an example is not included in the best reference on the subject: "The Arms and Armour of Arabia in the 18th-19th Centuries" By Robert Elgood.