SOLD Antique 18th century English hunting Sword Hanger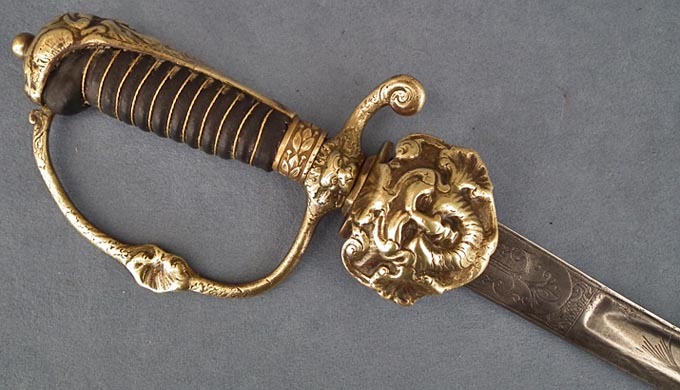 SOLD Antique 18th century English hunting Sword Hanger
with curved blade double – edged toward the point engraved at the forte panel with scrolling foliage on one side a boar and on the other side with stag .brass hilt cast in low relief, including shell –guard cast with a green man mask, knuckle –guard interrupted by rococo moulding, and back –strap rising to a pommel, en suite with the shell, and leather covered, wooden grip bound with roped brass wire.
MEASUREMENTS: Overall length: 69.6 cm (27 3/8 in).
CONDITION: In good condition considering its age (showing its age and usage).
REFERENCES: Comparable belt is published in the Thomas del Mar catalogue 30 June 2010, lot 130.Sold for: £ 1140.