SOLD Antique 18th Century Northern Indian Brass Ewer With Dragon's Head Spout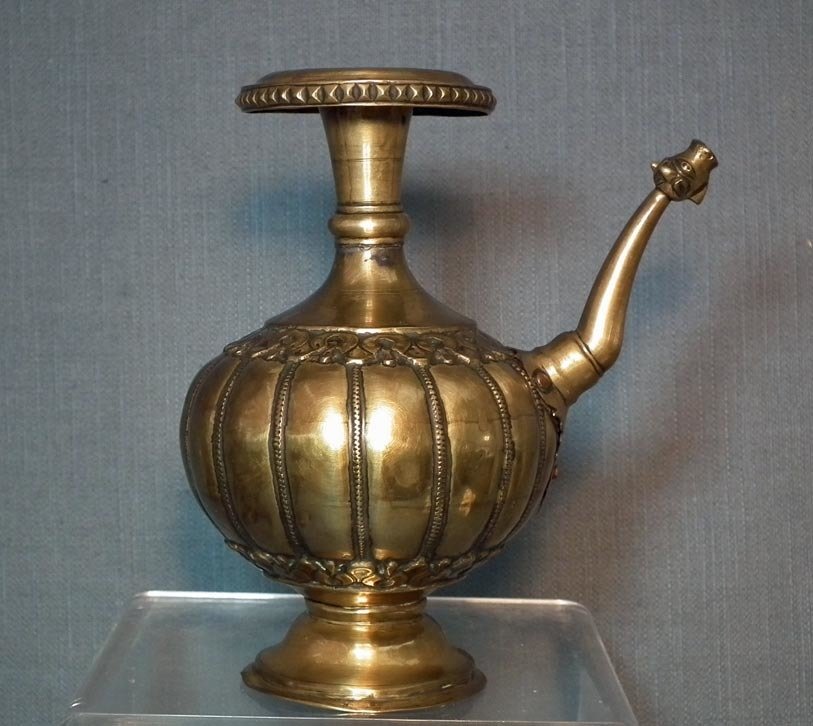 SOLD Antique, 18th century, Northern Indian ornate brass ewe,rising from flared foot through melon shaped - fluted body with vertical rope adornment and decorated at the top and bottom with elaborated garlands of stylized petals, rising to a narrow-faceted neck and trumped mouth with a pronounced ribbed collar. The curved spout issuing from a shaped collar to a dragon head.

CONDITION: In its good original condition, showing the age and usage, with a pleasing patina. No repairs or restorations.

MEASUREMENTS: Height: 17.3 cm (6.81 inches)