SOLD Antique 17th- 18th century Mughal India Islamic Indian Dagger Bichwa Bichuwa Bichua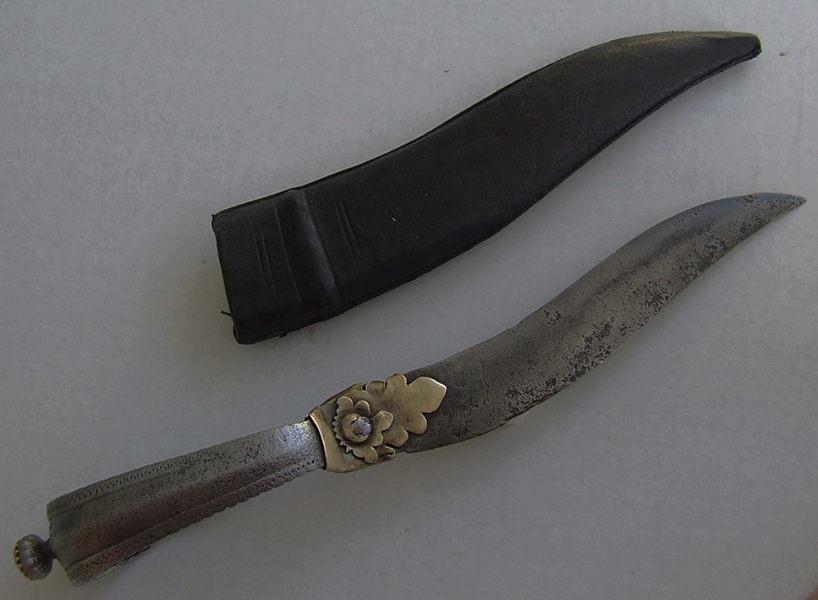 SOLD Antique, 17th- early 18th century, Islamic Mughal Indian all steel dagger, Bichwa Bichuwa, Bichua, Strong re-curved, double-edge steel blade, riveted within brass bolsters on the forte, the looped hilt with a medial ridge flanked by pierced borders with scalloped edge, the bulbous ribbed pommel surmounted by a brass cup in the form of rosette.

Bichwa means 'The Scorpion Sting' and its slender sharp re-curving blade perfectly justify Its name.

MEASUREMENTS (approximately):
The overall length in the scabbard is: 30.5cm (12.01 inches).
The overall length of the sword without the scabbard: 27.5cm (10.83 inches).

CONDITION: The wooden scabbard bound in black leather is a later addition, the blade and the hilt pitted.