SOLD Antique 17th -18th century India Chota Nagpur Indian Axe Bullova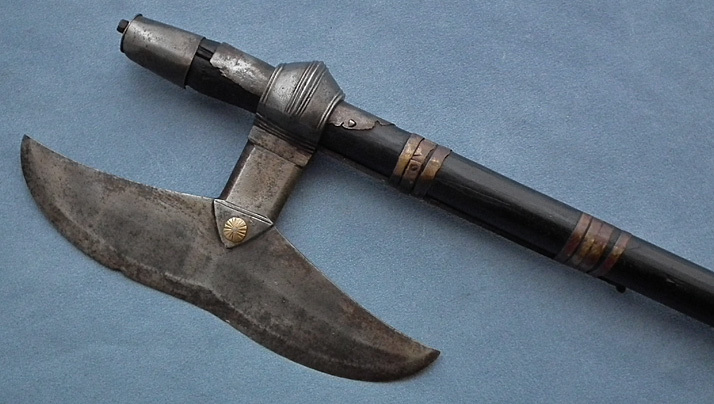 SOLD A very good quality, antique 17th -18th century, Indian fighting antique Axe Bullova of the Chota Nagpur tribes from the central India. DETAILS: very well hand forged steel mustache shape grooved blade 18.2 cm (7 1/8 in) long from tip to tip, mounted on its original dark wood haft with brass bands and steel fittings.

CONDITION: in good condition with nice age patina.

MEASUREMENTS: Overall length: 73.4 cm (28 7/8 in).
REFERENCES:
A Glossary of the Construction, Decoration and Use of Arms and Armor: in All Countries and in All Times: George Cameron Stone