SOLD Antique 16th century Renaissance Period French Partisan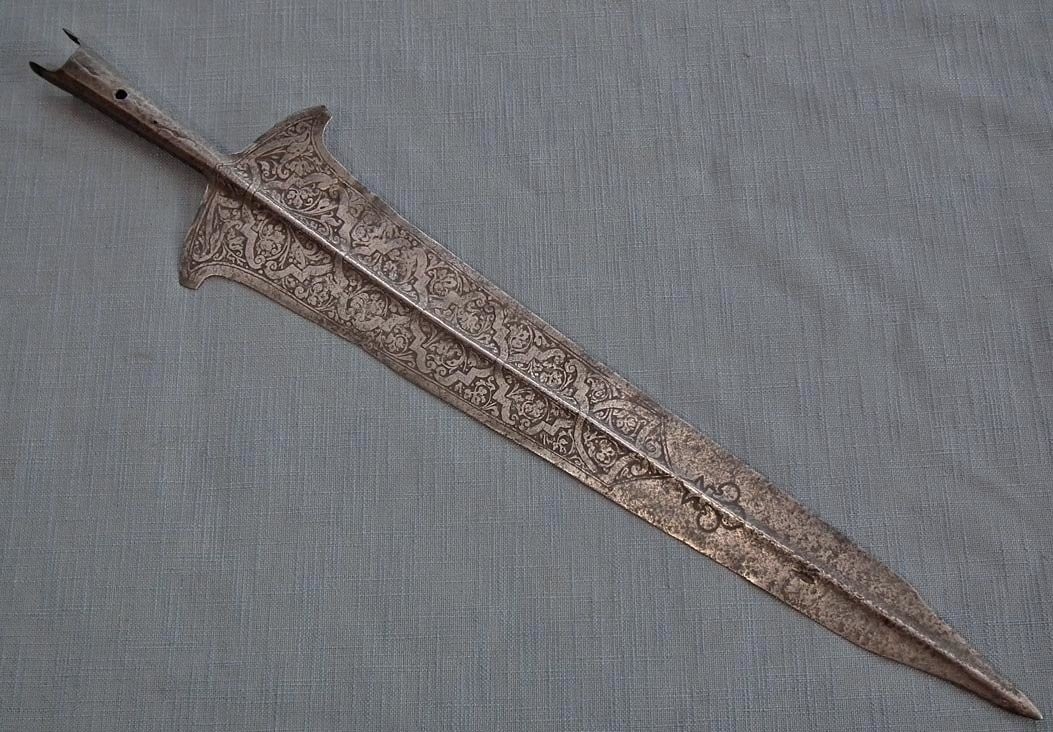 SOLD A very scarce, important Museum Quality Antique, second half of the 16th century, Renaissance period, large "OX-TONGUE' partisan head, Since the Partisan was made in the late 16th century, it is possible that most likely it was made for the Royal Guard of the King Henri III Valois King of France and Poland, or Henry IV king of France and Navarre.

Details: Extremely well made of hand forged steel (with visible laminations), long tapering blade with a full length medial ridge, a pair of basal lugs and faceted socket with short straps. Finely etched on each face with four elaborate panels in classical Renaissance pattern, in Mudejar style, decorated within floral motifs and enclosed by scrolls, surmounted by Heraldic shield topped by the Royal fleur-de-lis.

Only the very wealthy rulers could afford commissioning such exceptional quality luxury Partisans for the personal body guards as a means of conveying the wealth and power that he commanded. A richly armed bodyguard was essential to his image.

MEASUREMENTS: Overall length including straps: 75.7cm. (29.8 inches)

CONDITION: Showing the age and usage, slightly bent, wear and pitting, minor vertical fracture in the metal on the line of the border of the lower part, the pole and the two spikes of the both upper wholes are missing. All of this can be an aspect of an old weapon that is over 400 years old. Please notice that the pictures in the listing are a part of the description of the condition of the object.