SOLD Antique 16th century Armour Spaulder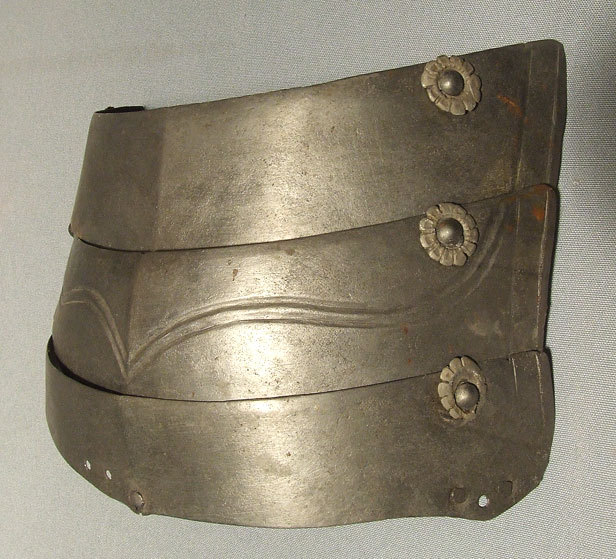 SOLD Authentic antique 16th century armor part, spaulder formed of three overlapping hand forged steel lames each with medial ridge retaining their original rear washers and decorative rosette headed rivets.

MEASUREMENTS: Overall length: 18.5 cm (7 ¼ in). Height: 16 cm (6 ¼ in).