SOLD Antique 16th Century German Polearm War Sickle-Halberd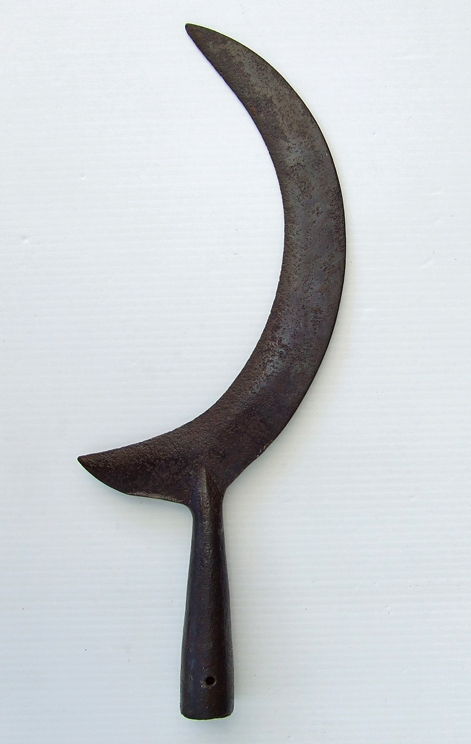 SOLD Antique late 16th century German infantry war sickle-halberd head, with hand forged large crescent iron blade and tapering tabular socket with visible distinct lamination.
CONDITION: In its original condition showing age and usage with glossy dark patina. The edge of the blade is still very sharp.

MEASUREMENTS
Overall length including socket: 47 cm (18.5 inches).

It is sometimes mistakenly suggested that the war sickle were agricultural tools used as weapons. In fact, this is a military polearm used by the German infantry along with halberds, partisans and pikes and other polearms. Please see the picture of the Polearms from Dresden museum attached to the listing.

REFERENCES:
1. A similar war sickle was offered by Hermann Historica of Munich in 23 April, 2009, Lot.3502, with an opening bid of 1200 Euro, plus premium, 7 years ago.

2. Two related war sickles are published in the book. Europäische Hieb-Und Stichwaffen by Heinrich Müller und Hartmut Kölling, page 262 (please see the picture attached to the listing).

Buyer will be provided with copies of the pages from these two mentioned reference along with a certificate of authenticity.