SOLD Antique 16th -17th Century European Horseman's Battle Axe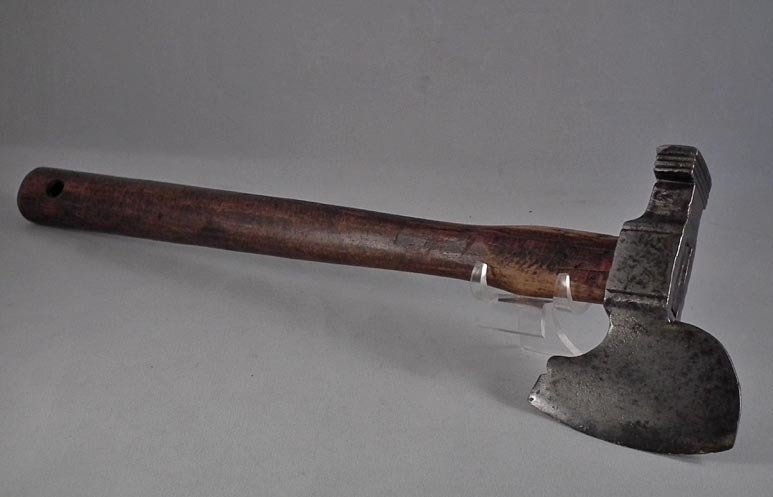 SOLD Antique, 16th -17th Century, European Horseman's battle Axe, possibly German, or Italian. The hand – forged, stout, steel head, of elegant shaped form and slightly curved cutting edge with central block, and a rear-hammer with flat rectangular face, mounted on a, slightly tapering, wooden haft of oval section with the hole for a cord suspension.
CONDITION: In good condition considering its age, showing the age and usage. The wooden haft is a later replacement, the original haft was much longer than the present one.
MEASUREMENTS: Overall length; 38 cm (15 in), length of the head; 12 cm (4 3/8 in).