SOLD Antique 15th -17th century Indian Hindu Miniature Bronze Amulet Figure of Nandi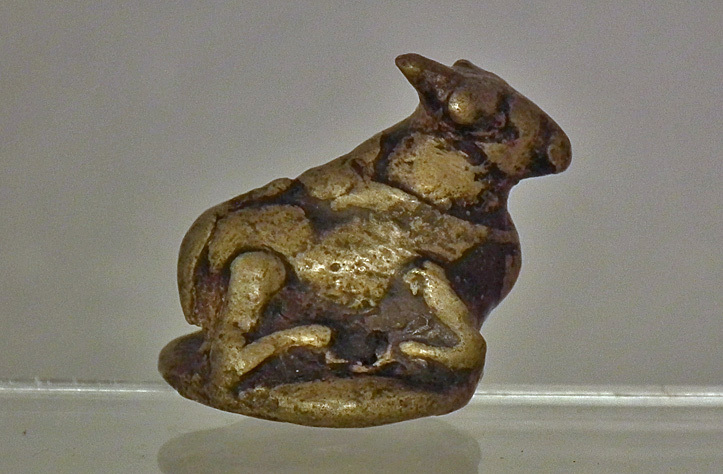 SOLD Antique, 15th -17th century, Indian Hindu, copper alloy (bronze/brass) miniature figure of a seated Nandi bull.
This sculpture represents Shiva's bull, depicted in characteristic pose lying down on a round plinth, with folded legs and hooves, and a cowbell hangs around the neck.
MEASUREMENTS: Overall length: 2.8 cm (1 1/8 in). Height: 2.8 cm (1 1/8 in).
CONDITION: Showing its age and usage, the figure is worn out on the exposed areas from centuries of rubbing by worshippers. The base of the figure is with traces of lead, possibly was used as a scale weight.