SOLD Antique, Sudanese Islamic Arab dagger Khanjar Jambiya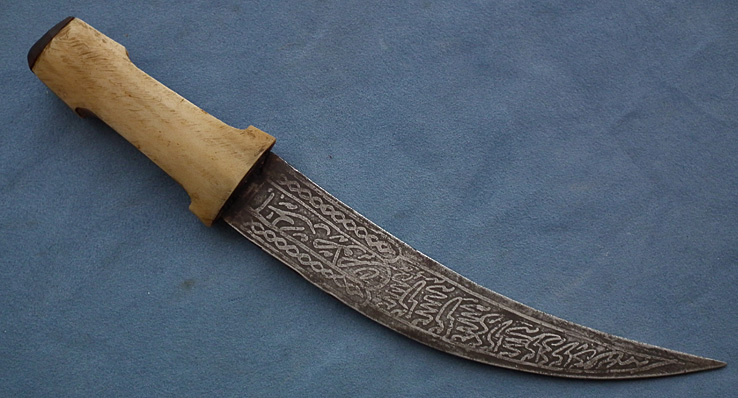 SOLD Antique, Sudanese, Islamic Arab dagger Khanjar – Jambiya 19th century Sudan, Mahdi Uprising period.

DETAILS: A double-edged curved blade etched on each side with Koranic verses in Thuluth Arabic calligraphy script with waisted camel bone hilt of typical form.
MEASUREMENTS: Overall length: 26.5 cm (10 3/8 inches.

CONDITION: CONDITION: Showing the age and usage.