SOLD Ancient Pottery Oil Lamp Holy Land, ca. 1200 - 930 BC.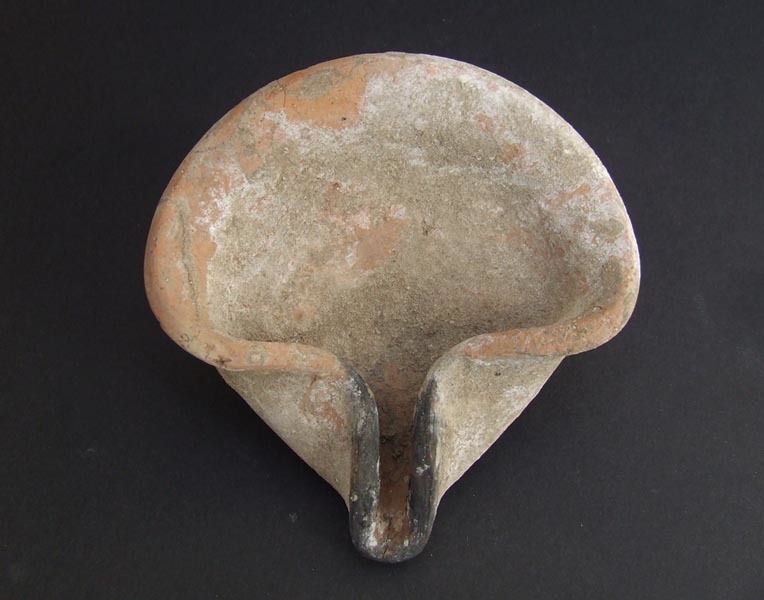 SOLD Authentic Ancient Holy Land, ca. 1200 - 930 BC. Time of the Judean Monarchy between Moses and the Assyrian conquests. A Large terracotta early Shell-type Oil Lamp with wet-smoothed body, the convex sides pinched in to form a large triangular wick rest, smooth, rounded base. Also known as "cocked hat" or "saucer" lamps.

Condition: Intact and in very good condition, earthen encrustation, burning marks around the wick, good signs of everyday usage.

Dimensions: 12.8 cm x 12.5 cm (5.04 x 4.92 inches)