SOLD Ancient Greek Cypriot Red polished Ceramic Bowl Cyprus Bronze Age 2500 1900 B.C.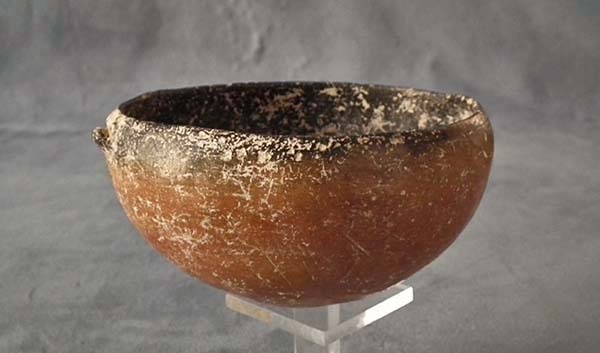 SOLD Authentic Ancient Greek -Cypriot Red polished ware bowl of hemispherical form with a lightly burnished surface and a single lug handle, black rim and interior. Cyprus, Early Bronze Age, ca. 2500 - 1900 BC.
CONDITIONS: Broken and glued together, lug handle chipped, as seen in the photographs.
MEASUREMENTS: Diameter: 14 cm (5 1/2 in), Height: 7.6 cm (3 in).