SOLD Ancient Egyptian Bronze Figure of Isis With Horus 8th-4th c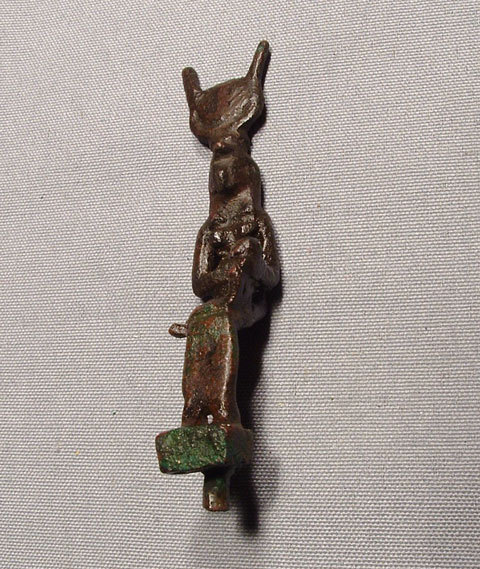 SOLD Ancient Egyptian bronze figure of sitting Isis with Hours from the Late Dynastic Period: 8th-4th century BC. The goddess is seated on a throne wearing long close-fitting dress and holding her son Horus on her lap, with her right hand to her breast to feed the child, on her head diadem with hornets and sun –disk.
CONDITION: The bronze is in good condition considering its age.
MEASUREMENTS: Height: 3 ½ inches (9cm).