SOLD Ancient Chinese Ceramic Ewer Five Dynasties Medieval 907–960 AD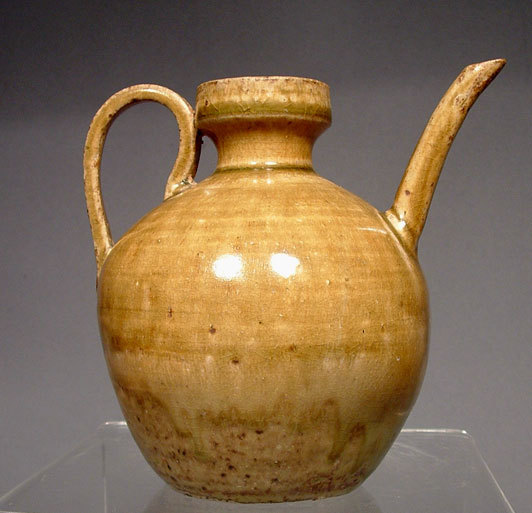 SOLD Ancient Amber -Brown glazed proto-porcelain ewer, Five Dynasties (907–960 AD). Details: well-rounded body with short cylindrical neck tapers upward to terminate in a dish-shaped mouth, with an arched handle and long curved spout.
MEASUREMENTS: Height: 13.3 cm (5 ¼ in) Width handle to spout: 13 cm (5 1/8 in)
CONDITION: good; no cracks or restorations except for small damage to the handle.