SOLD Ancient 7th - 6th century B.C. Greek Corinthian Pottery Wine Cup Skyphos - Kotyle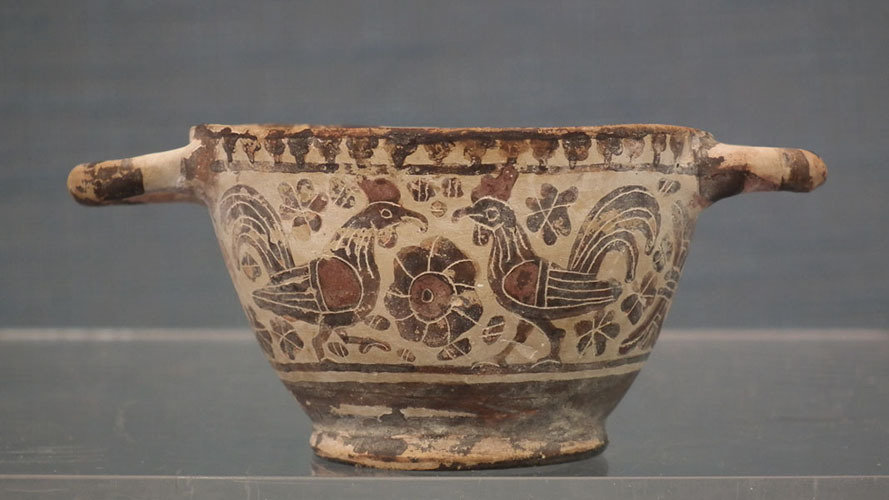 SOLD Superb quality ancient 7th - early 6th century B.C. Greek Corinthian pottery wine cup Skyphos – Kotyle
The wine cup has a short wide foot and twin horizontal handles. The body is finely painted in black and brown and accented with incise. One side depicts a pair of facing cockerels. The other side depicts a pair of two facing panthers with elongated bodies, amidst stylised floral elements.

MEASUREMENTS
Width including handles: 8 cm (3.15 inches)
Height: 3.5 cm (1.38 inches)

CONDITION: Very fine condition, intact and with light surface deposits.

PROVENANCE: Ex Canadian private collection

The buyer will be provided with a certificate of authenticity.