SOLD Pair Of Antique 17th century Islamic Crimean Tatar Saddle Stirrups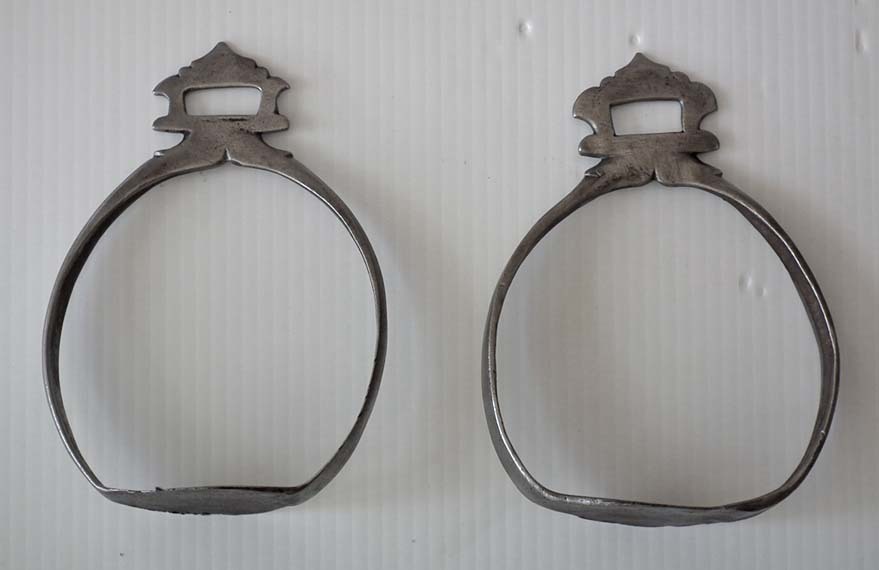 SOLD Rare pair of antique, 17th century, Islamic Crimean Tatar stirrups of arched form, with elaborate finial pierced with rectangular slot to receive the stirrup strap and oval foot pad, entirely hand forged from a single piece of thick solid iron.
REFERENCES: Similar Tatar Stirrups from collection of The National Museum in Krakow – The Princes Czartoryski Museum are published in the book "BRON I UZBROJENIE TATAROW "(Tatar Arms and Armour)by Jacek Gutowski. Page: 106. No 50. The Buyer will be provided with copies of the pages from the mentioned book along with a certificate of authenticity.
DIMENSIONS: Height: 17.5 cm (6 7/8 in).
CONDITION: In good condition showing the age and usage.