SOLD Antique Silver Walking Stick Cane Polish Coat Of Arms Kościesza Poland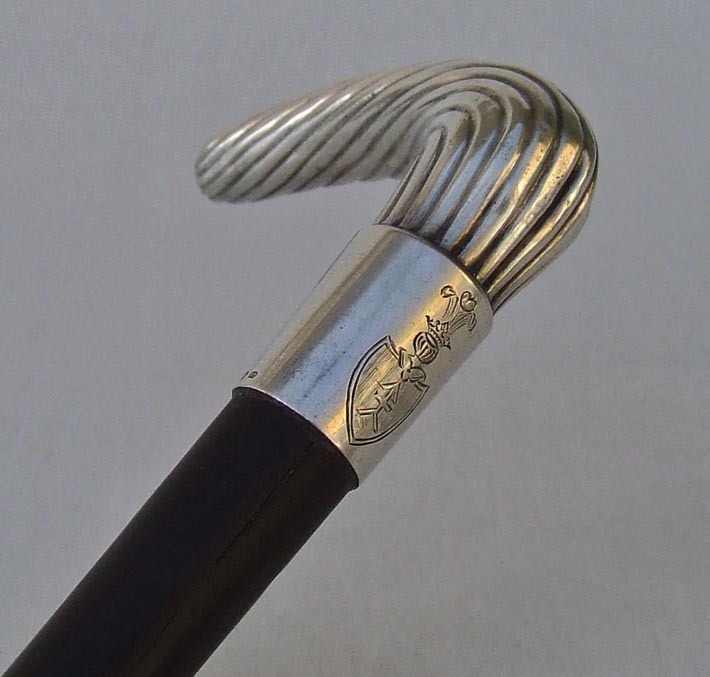 SOLD A very elegant antique, late 19th century, Polish aristocrat, walking stick/cane, with an elaborately swirl fluted silver handle, finely engraved on ferrule with Polish noble families coat of arms, Kosciesza on heraldic shield, In the crest above a crowned helmet, with three ostrich feathers. Stamped on its integral ferrule with Austrian assay silver hallmark used 1872-1922. and the master's mark initials. Mounted on its original tapering ebony wood shaft.

MEASUREMENTS:
Overall length: 83 cm (32.68 inches).
Overall length of the silver head: 8 cm (32.68 inches).

CONDITION: In good condition considering its age of over 100 years, some old cracks and chips in the ebony shaft and minor dent on the forehead of the silver handle, most likely from the door and table knocking of patrons for service.