SOLD Antique 19th Century Islamic Arm Dagger Tuareg Telek Gozma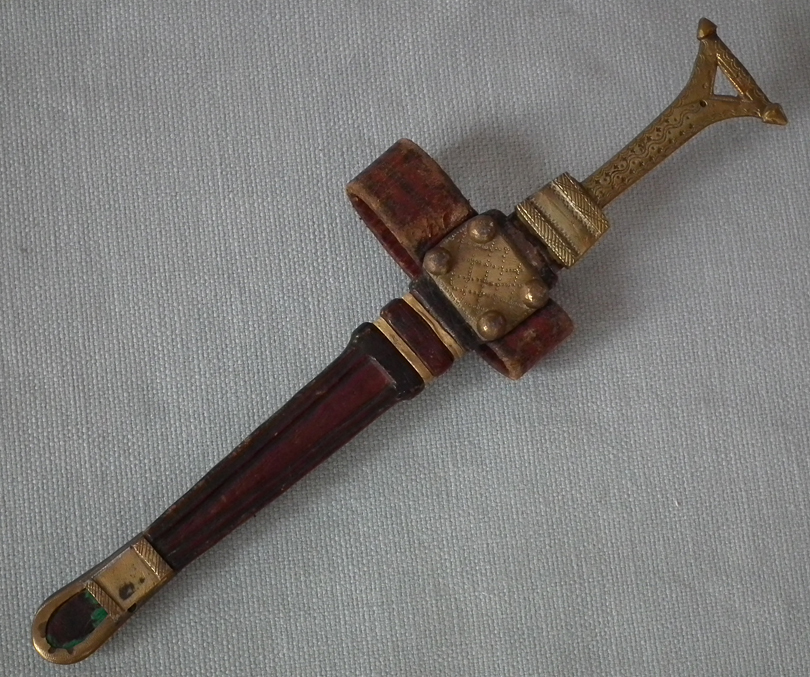 Antique, late 19th century,Islamic arm dagger of the lords of the desert, known as Tuareg, Telek or Gozma.
DETAILS: Tapered double edged blade with cast brass hilt, pierced and cut in geometrical and scrolling pattern, in its original tooled leather scabbard with brass mountings and leather arm loop.
CONDITION: Showing signs of usage and wear, blade pitted.
MEASUREMENTS: Overall length of the knife, sheathed in the scabbard: 36.5 cm (14 3/8 in).