SOLD Ancient Chinese Bronze Wine Vessel,Hu, Han Dynasty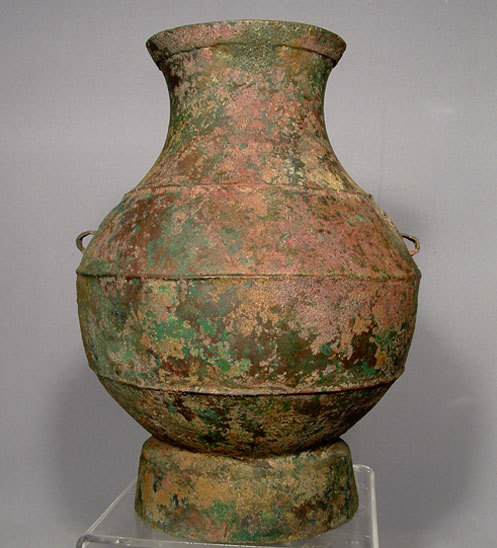 SOLD Antique Chinese Han Dynasty (206 BC - 220 AD) large archaic ritual bronze wine vessel Hu of spherical form rising to flared neck encircled by three horizontal bands interrupted by a pair of Taotie mask plaques with small loops, on a slightly flared circular foot ring. In ancient China bronze vessels were important symbols of distinction, social status, ownership and wealth.
MEASUREMENTS: Height: 27.4 cm (10 3/4 in). Width: 19.7 cm (7 3/4 in)
CONDITION: in good condition considering its age except for some small repair to the foot ,overall red and green deep patina.